---
Monitoring Client Stations Connection to the Master
The TimeIPS Client List shows all the TimeIPS time stations that have attempted to connect to the master. You can name each time station and adjust networking and time zone settings.
Security Level Required: System Administrator

Using the left pane Main Menu, click on: Administration » System Administration » Client Configuration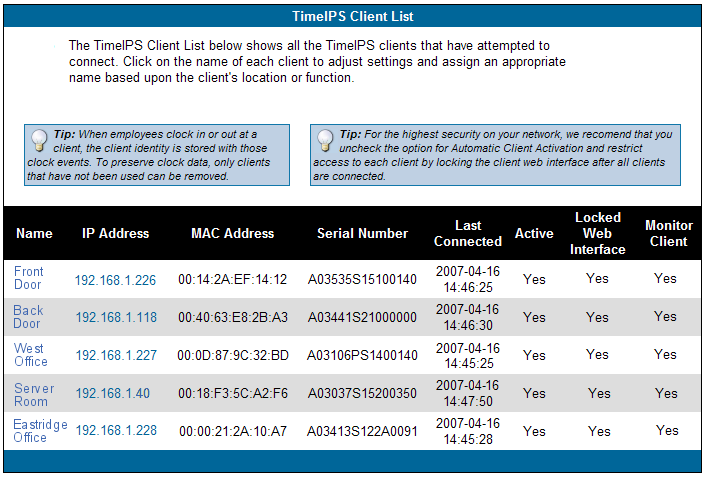 See Also:
Adjust a Client's Configuration
Adjust a Client's Network Settings
©2004-2017 TimeIPS, Inc. All Rights Reserved - TimeIPS and the TimeIPS logo are registered trademarks of TimeIPS, Inc.
"Intelligent Personnel System" "Run your Business. We'll watch the clock." are trademarks of TimeIPS, Inc.
TimeIPS is protected by one or more patents. Patent No. US 7,114.684 B2.