The identified e-mail address will receive an e-mail copy of the selected employee's End of Week report that includes standard time, overtime, double-time, and benefit usage information (as shown below).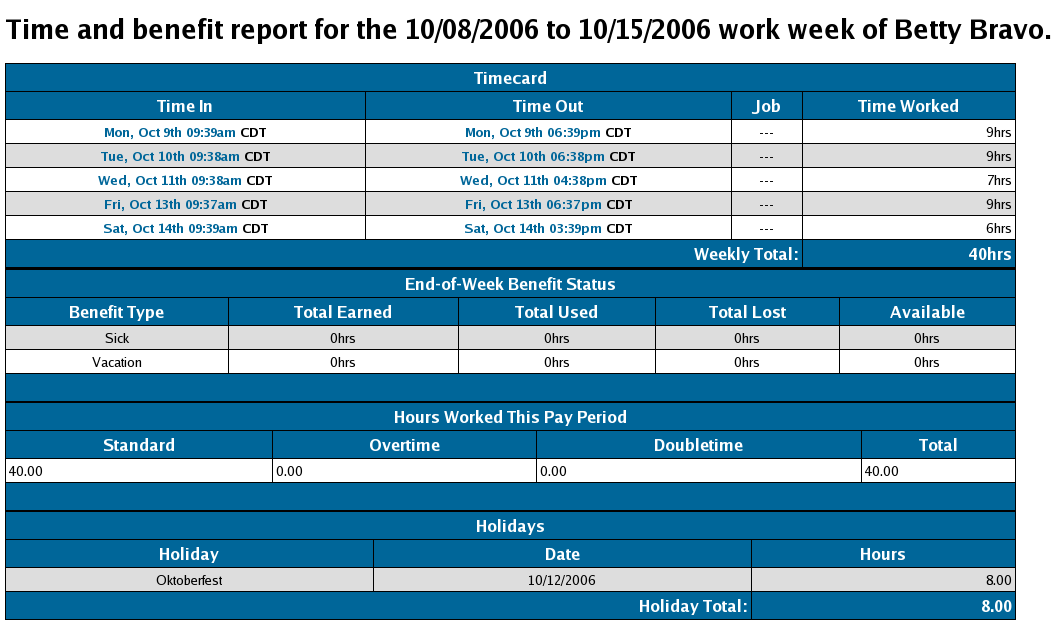 The End of Week Report
NOTE: The timeframe shown on the End of Week report is based on the employee's work week, as defined in Administration » Payroll and Reports » Payroll Settings. For instance, the week containing October 14th, 2006 (which was a Saturday) was chosen for the above report. Since the employee's work week begins on Sunday, the End of Week report begins on Sunday, October 8th, and ends on Sunday, October 15th.

NOTE: Reports that are run on the current date will include clock times up to the previous fully completed work day, but will not include the current work day.