---
Applies to versions: 1.5
TimeIPS Access Levels Tables
Below is a table of TimeIPS menu options and access levels.
Main Menu Options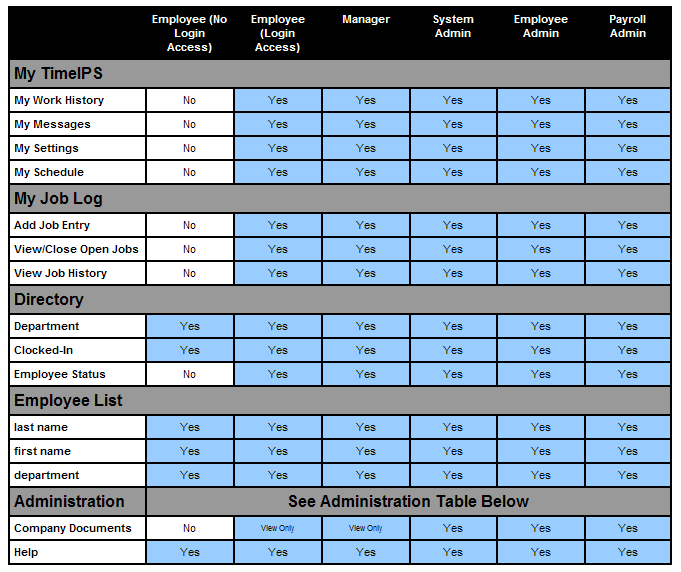 Administration Menu Options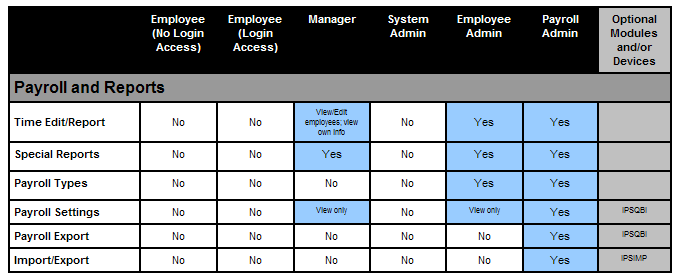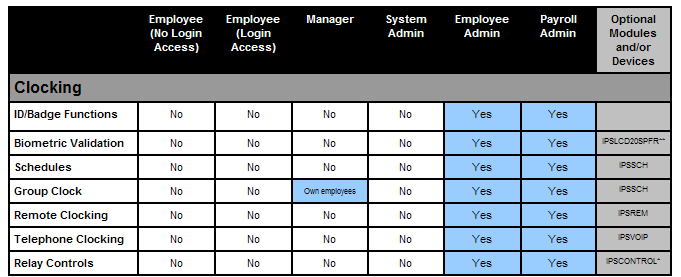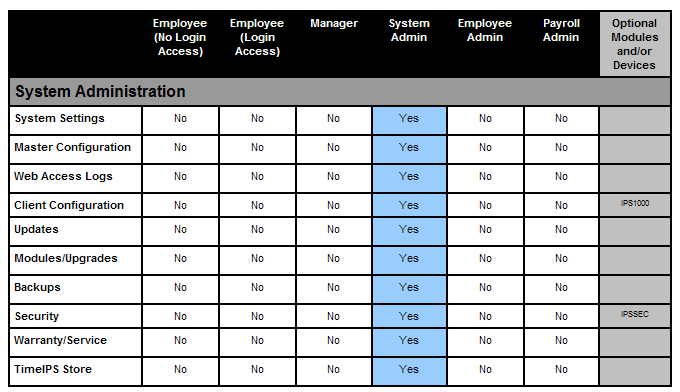 * IPSControl is the TimeIPS Relay Control device
** IPSLCD20SPFR is the TimeIPS Biometric Thumbprint Reader
See Also:
TimeIPS Access Levels (List by Administrative Level) (1.3, 1.4, 1.5)
©2004-2019 TimeIPS, Inc. All Rights Reserved - TimeIPS and the TimeIPS logo are registered trademarks of TimeIPS, Inc.
"Intelligent Personnel System" "Run your Business. We'll watch the clock." are trademarks of TimeIPS, Inc.
TimeIPS is protected by one or more patents. Patent No. US 7,114.684 B2.