Applies to versions: 1.3, 1.4, 1.5, 1.6
View Open Jobs
Employees can view open jobs, add notes to the job, and close jobs.
Security Level Required: Login Access (defined Username and Password)

Using the left pane Main Menu, click on: View Open Jobs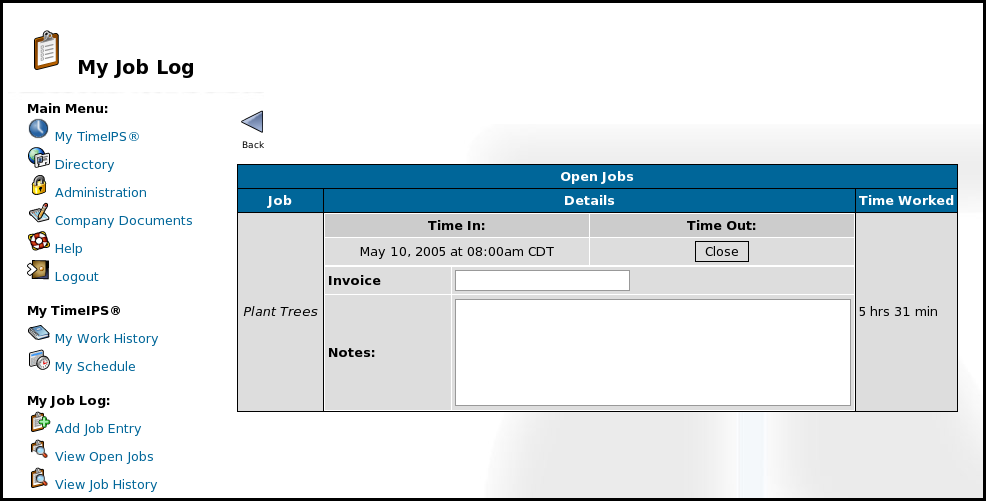 The Open Jobs Page
Enter Notes and/or any auxiliary fields defined for the job as necessary.

---

NOTE: Auxiliary fields are defined for a job through Job Management by a Manager, Employee Administrator, or Payroll Administrator.

NOTE: Flexible notes can not be edited. The employee has the option to Delete the Job Entry through the View Job History feature. The Job can then be re-entered.

---

Click on the Time Out Close button to save any entered data and close the job.
See Also:
Viewing My Job History (1.3, 1.4, 1.5, 1.6)
Add a Job Entry (1.3, 1.4, 1.5, 1.6)
Add/Edit Jobs (1.3, 1.4)