Applies to versions: 1.3, 1.4, 1.5
Directory
The Directory allows all employees to view general company and employee information. As well, employees can view, in real-time, who is currently clocked in.
Security Level Required: Employee (Login Access), Manager, System Administrator, Employee Administrator, or Payroll Administrator

Directory viewing options are set in the Directory Options section of the Company/Divisions page
Administration > System Administration > Company/Divisions > Directory Options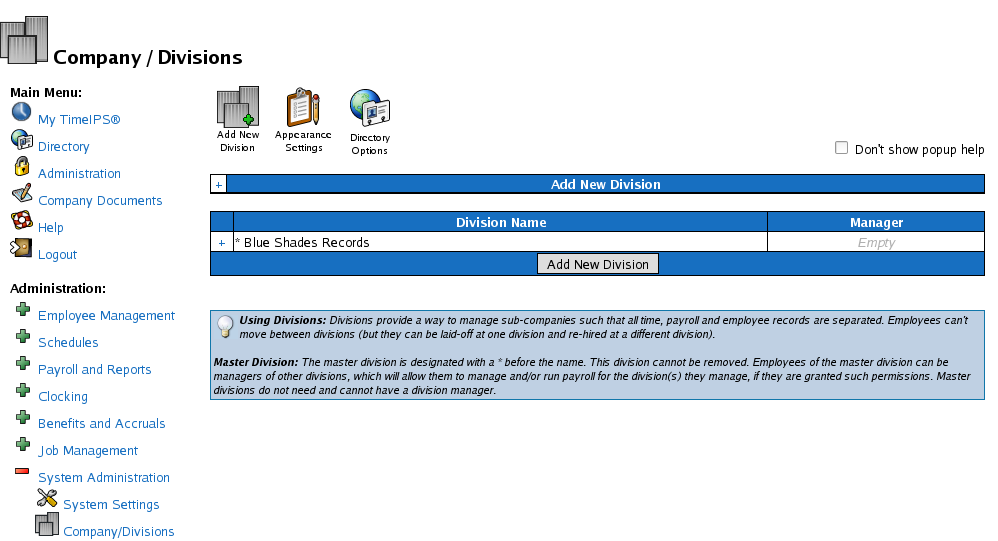 The Directory options page allows you to customize the information available in the directory.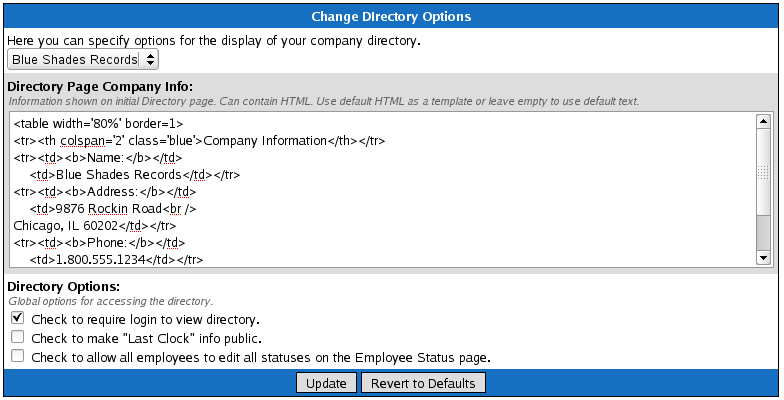 See Also:
The Company View (1.3, 1.4, 1.5)
View Department Information (1.3, 1.4, 1.5)
View Currently Clocked In Employees (1.3, 1.4, 1.5)
View the Employee Directory (1.3, 1.4, 1.5)
Enter Company Information for the Directory (1.4)
Adjust Employee Information for the Directory (1.3, 1.4, 1.5, 1.6)