---
Applies to versions: 1.8, 1.9, 1.10
My Work History
Employees can view their work history and leave notes regarding their time in and out for their manager.
Security Level Required: Employee (Login Access), Manager, Employee Administrator or Payroll Administrator

Using the left pane Main Menu, click on: My TimeIPS » My Work History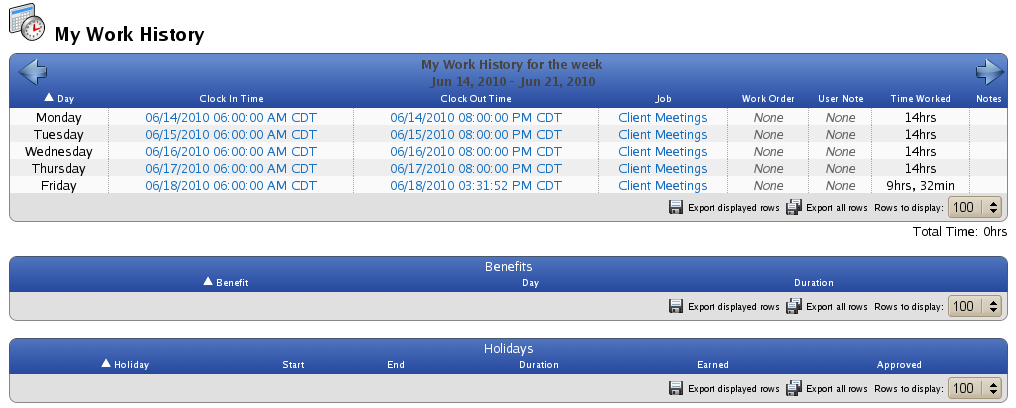 The My Work History Page
©2004-2019 TimeIPS, Inc. All Rights Reserved - TimeIPS and the TimeIPS logo are registered trademarks of TimeIPS, Inc.
"Intelligent Personnel System" "Run your Business. We'll watch the clock." are trademarks of TimeIPS, Inc.
TimeIPS is protected by one or more patents. Patent No. US 7,114.684 B2.