---
Applies to versions: 1.8, 1.9, 1.10, 1.11
Benefit Types
With the IPSBEN advanced benefits module, custom benefit types can be created or edited.
Administration -> Benefits -> Benefit Types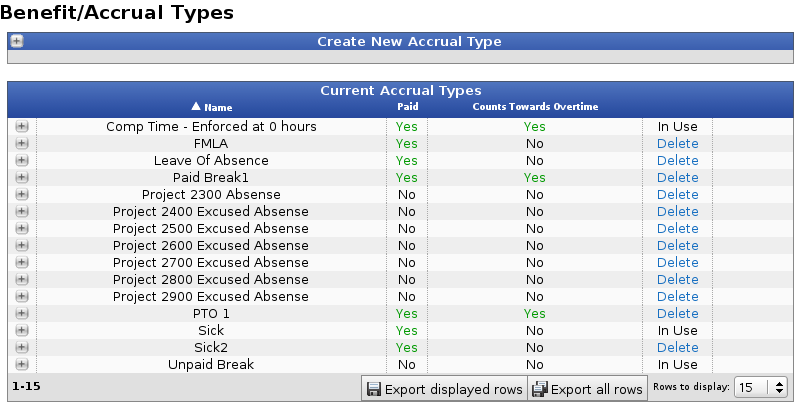 To edit a type, click the "+" next to the name:

If using divisions, a code name can be specified that will allow reports that include benefits from multiple divisions to appear in the same column.
If the benefit type is paid, select "Yes" for the Paid option. This is normally set to "Yes."
If the benefit counts as actual work time toward 40 hours/week for overtime, then select "Yes" for Counts towards Overtime". This is normally set to "No."
Advanced Options:

Subclasses:

Subclasses can be used to track project, departments, areas or other designation related to the benefit, the employee, or why the benefit was used. By using the GLNum field, it is possible to designate how benefit time will be tracked in an external accounting system.
©2004-2019 TimeIPS, Inc. All Rights Reserved - TimeIPS and the TimeIPS logo are registered trademarks of TimeIPS, Inc.
"Intelligent Personnel System" "Run your Business. We'll watch the clock." are trademarks of TimeIPS, Inc.
TimeIPS is protected by one or more patents. Patent No. US 7,114.684 B2.