---
Applies to versions: 1.8, 1.9, 1.10, 1.11
Schedules Per-Hour Report
Schedules Per-Hour Report
Using the left pane Main Menu, click on: Reports -> Special Reports -> Schedules Per-Hour Report
The Schedules Per-hour report provides a quick way to see employees who are scheduled to work on an hour-by-hour basis.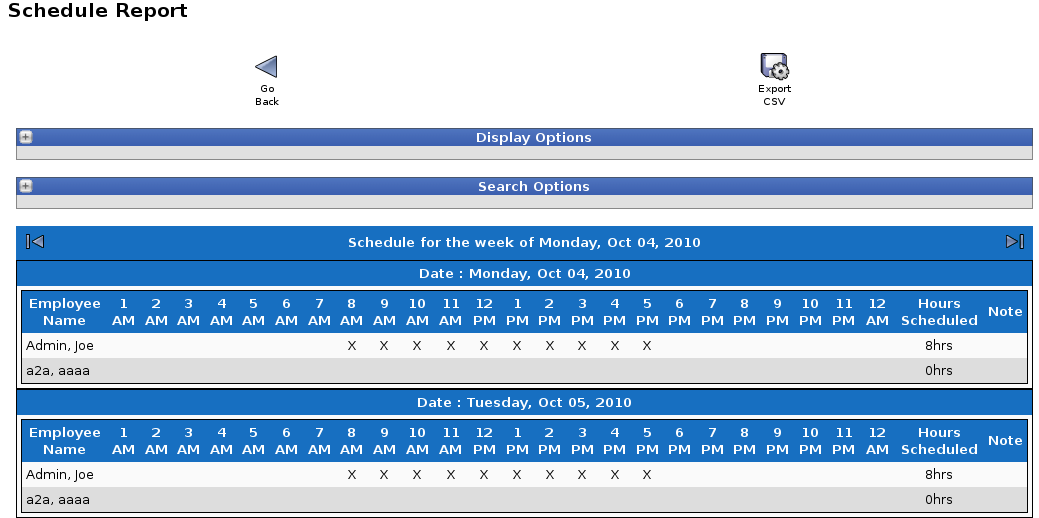 ©2004-2019 TimeIPS, Inc. All Rights Reserved - TimeIPS and the TimeIPS logo are registered trademarks of TimeIPS, Inc.
"Intelligent Personnel System" "Run your Business. We'll watch the clock." are trademarks of TimeIPS, Inc.
TimeIPS is protected by one or more patents. Patent No. US 7,114.684 B2.