---
Applies to versions: 1.8, 1.9, 1.10, 1.11
Enter Piecework
Adding Piecework Events
Permissions: Piecework Management -> Piecework Events
Default Permission Groups: Payroll Admin

Using the left pane Main Menu, click on: Piecework -> Enter Piecework
Piecework events for employees can be entered on the Enter Pieces page. A piecework event is the completion of a number of piecework items by an employee at a certain time.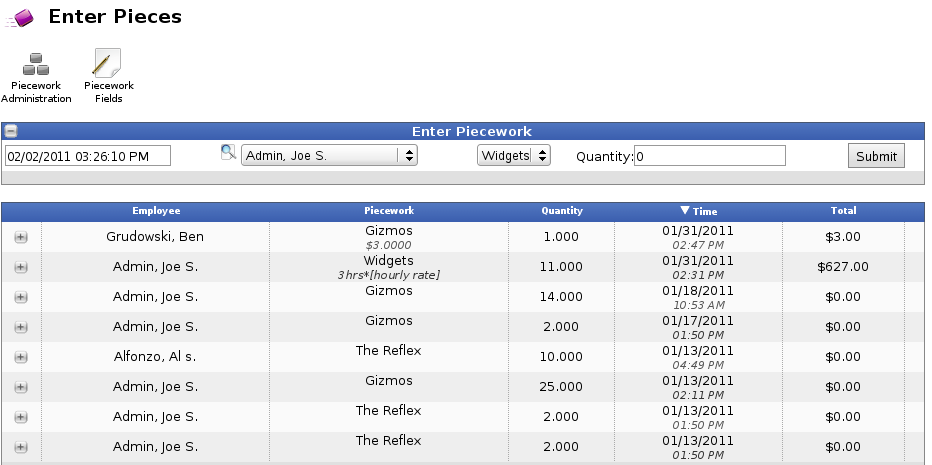 ©2004-2019 TimeIPS, Inc. All Rights Reserved - TimeIPS and the TimeIPS logo are registered trademarks of TimeIPS, Inc.
"Intelligent Personnel System" "Run your Business. We'll watch the clock." are trademarks of TimeIPS, Inc.
TimeIPS is protected by one or more patents. Patent No. US 7,114.684 B2.