---
Applies to versions: 1.8, 1.9, 1.10, 1.11
Break Violation Report
The Break Violation Report allows quick identification of employees without a sufficient break in a selectable period of time.
Permission: View Time
Default Permission Groups: Manager, Employee Administrator, or Payroll Administrator

Using the left pane Main Menu, click on: Reports » Special Reports » Break Violation Report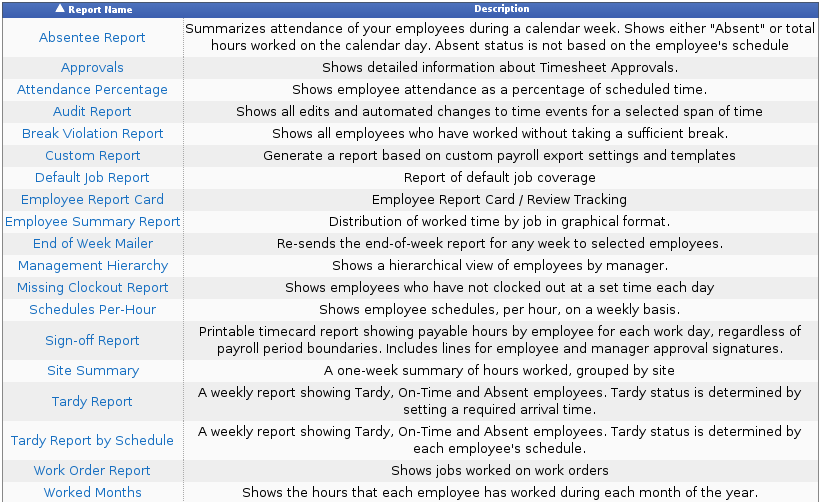 The Special Reports Menu



Select a date range to view using the date/time selectors or the drop-down list.
Select the number of hours to consider.
Select the length of the minimum required break.

NOTE: The number of hours to consider is from each clock-in, looking forward. It does NOT require consecutive work time.

Click on the Submit button.
©2004-2019 TimeIPS, Inc. All Rights Reserved - TimeIPS and the TimeIPS logo are registered trademarks of TimeIPS, Inc.
"Intelligent Personnel System" "Run your Business. We'll watch the clock." are trademarks of TimeIPS, Inc.
TimeIPS is protected by one or more patents. Patent No. US 7,114.684 B2.