---
Applies to versions: 1.10, 1.11, 2.0, 2.1, 2.2, 2.3, 2.4, 2.5, 3.0
Custom Reporting: Control Flow
The TimeIPS Custom Reporting engine provides a powerful option for generating custom text files for reporting and payroll purpose. This article presents a flowchart which outlines the programming control flow of custom reporting.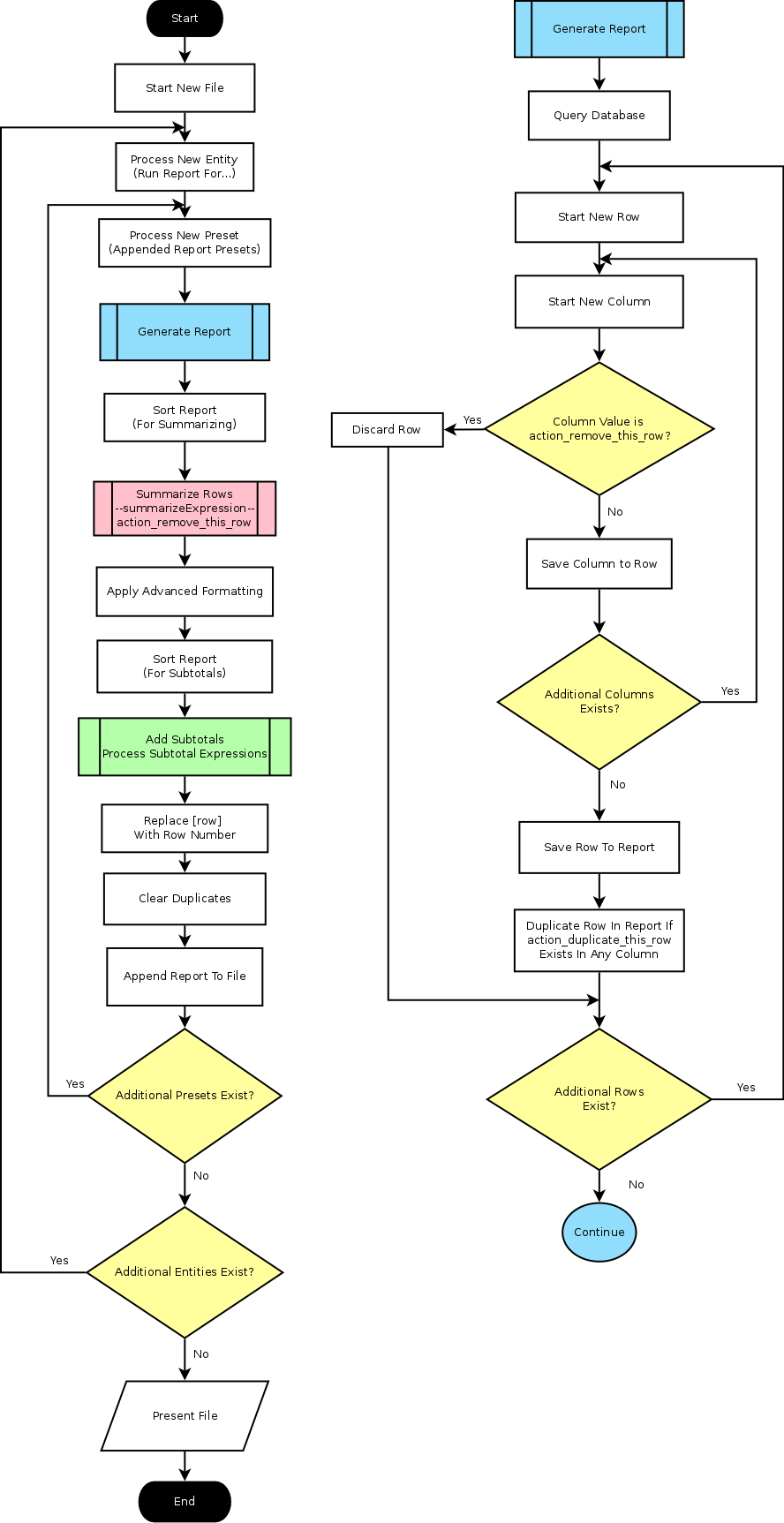 ©2004-2019 TimeIPS, Inc. All Rights Reserved - TimeIPS and the TimeIPS logo are registered trademarks of TimeIPS, Inc.
"Intelligent Personnel System" "Run your Business. We'll watch the clock." are trademarks of TimeIPS, Inc.
TimeIPS is protected by one or more patents. Patent No. US 7,114.684 B2.