---
Applies to versions: 1.11, 2.0, 2.1, 2.2, 2.3, 2.4, 2.5
My TimeIPS
My TimeIPS allows employees to quickly view their work history and weekly schedule. It also allows employees to track time worked on specific jobs, if using the

IPSIPS or Unlimited Job Tracking optional modules.
Employee and Manager View may differ depending on permission level assigned.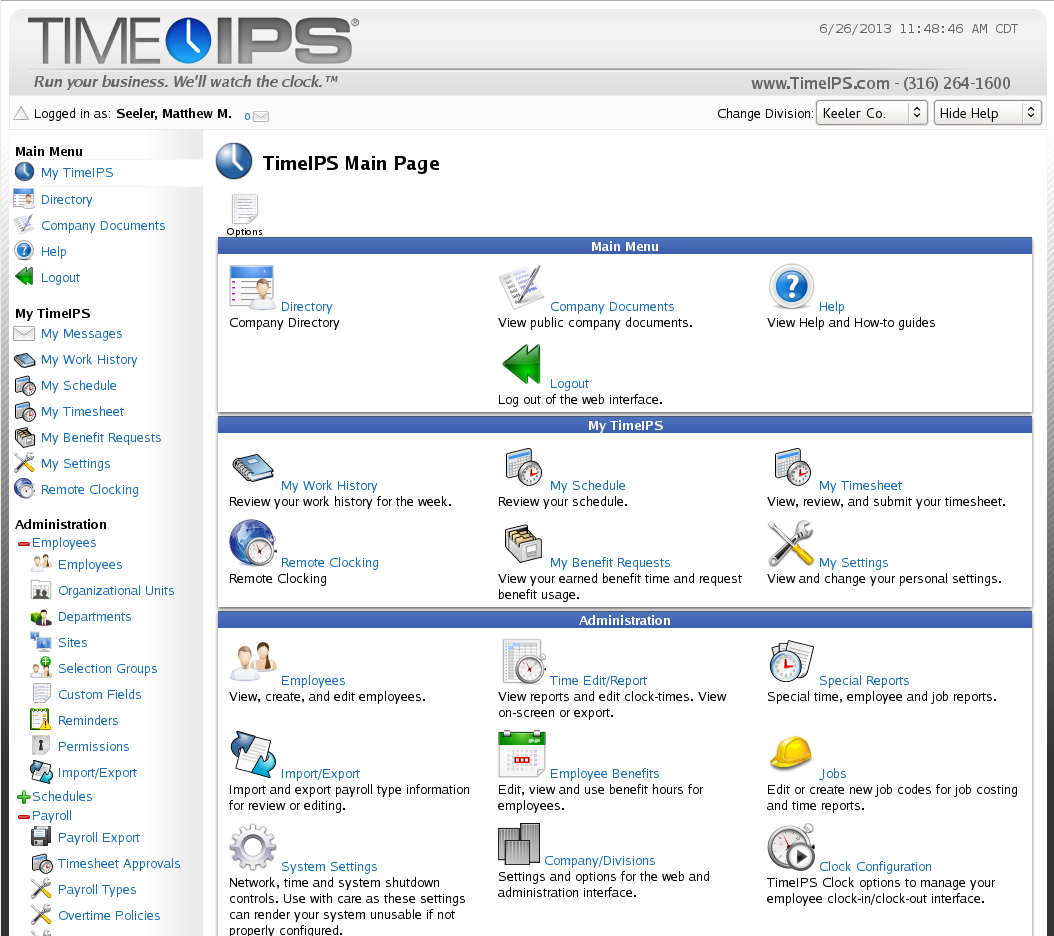 ©2004-2019 TimeIPS, Inc. All Rights Reserved - TimeIPS and the TimeIPS logo are registered trademarks of TimeIPS, Inc.
"Intelligent Personnel System" "Run your Business. We'll watch the clock." are trademarks of TimeIPS, Inc.
TimeIPS is protected by one or more patents. Patent No. US 7,114.684 B2.