---
Applies to versions: 1.11, 2.0, 2.1, 2.2, 2.3, 2.4
View Employee Information Audit
Employee Administration not only stores information on each of your employees (including their login username/password, ID/badge number, and current employment status), it also stores changes made to employee information.

Using the left pane Main Menu, click on: Employees » Employees.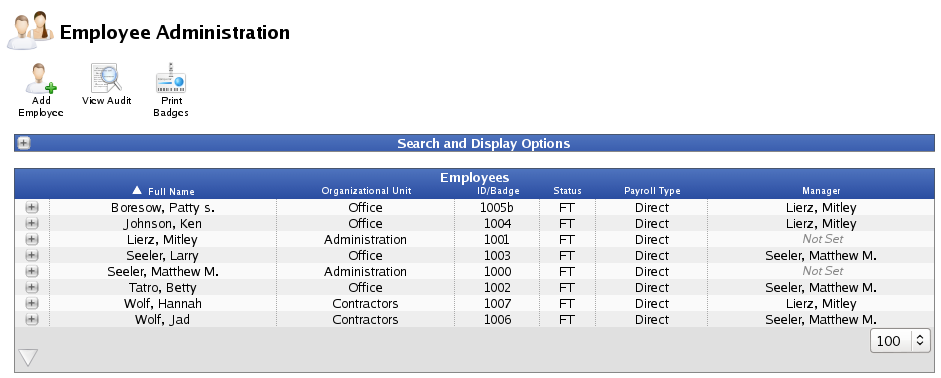 Click on the View Audit icon.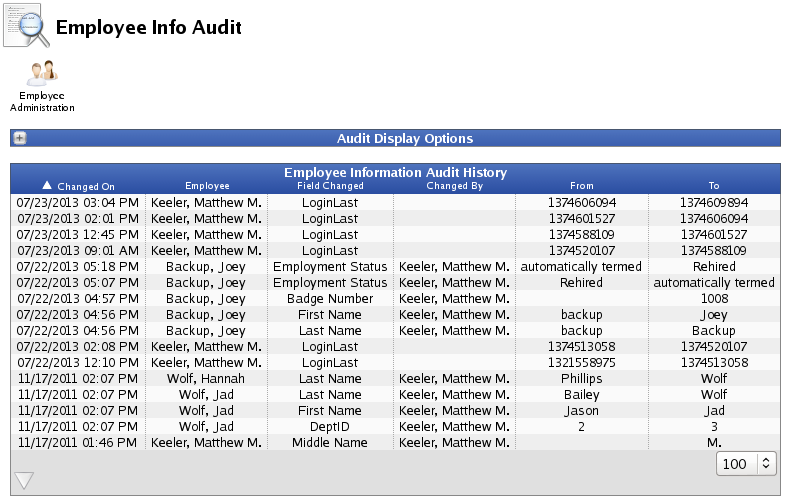 Audit Display Options
Click on the + (plus) sign in the upper left corner of the Audit Display Options bar.


Here you can filter which employees and which fields show in the Employee Informatoin Audit History table below.

Once you've selected the desired filters, click the Display button.
©2004-2019 TimeIPS, Inc. All Rights Reserved - TimeIPS and the TimeIPS logo are registered trademarks of TimeIPS, Inc.
"Intelligent Personnel System" "Run your Business. We'll watch the clock." are trademarks of TimeIPS, Inc.
TimeIPS is protected by one or more patents. Patent No. US 7,114.684 B2.