---
Applies to versions: 2.0, 2.1, 2.2, 2.3, 2.4, 2.5, 3.0
TimeIPS Store
Using the left pane Main Menu » Administration, click on: System » TimeIPS Store
The TimeIPS Store link takes you to the TimeIPS products website which includes systems, employee identification devices, hardware, accessories, and enhanced services. It also includes information regarding optional modules, product registration, privacy notice, conditions of use, and a link to contact the TimeIPS Customer Relationship Department.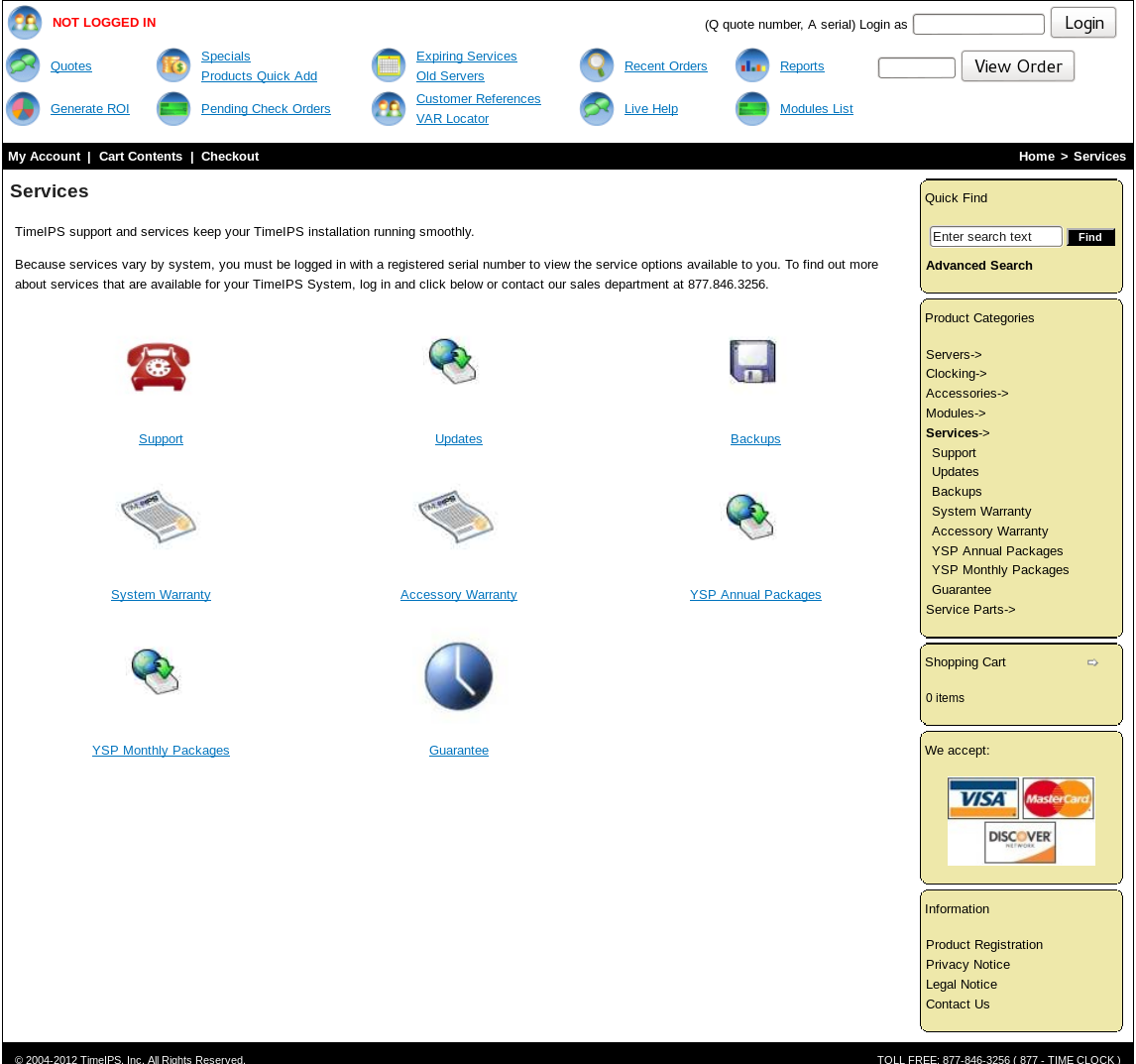 See Also:
Modules/Upgrades (2.0, 2.1, 2.2, 2.3, 2.4, 2.5, 3.0)
Warranty/Service (2.0, 2.1, 2.2, 2.3, 2.4, 2.5, 3.0)
©2004-2019 TimeIPS, Inc. All Rights Reserved - TimeIPS and the TimeIPS logo are registered trademarks of TimeIPS, Inc.
"Intelligent Personnel System" "Run your Business. We'll watch the clock." are trademarks of TimeIPS, Inc.
TimeIPS is protected by one or more patents. Patent No. US 7,114.684 B2.