Applies to versions: 1.3, 1.4, 1.5, 1.6, 1.8, 1.9, 1.10
General Help
The TimeIPS Help System
When navigating the TimeIPS administration screens, you will find an array of resources to help you with each function. There are three basic types of help resources available: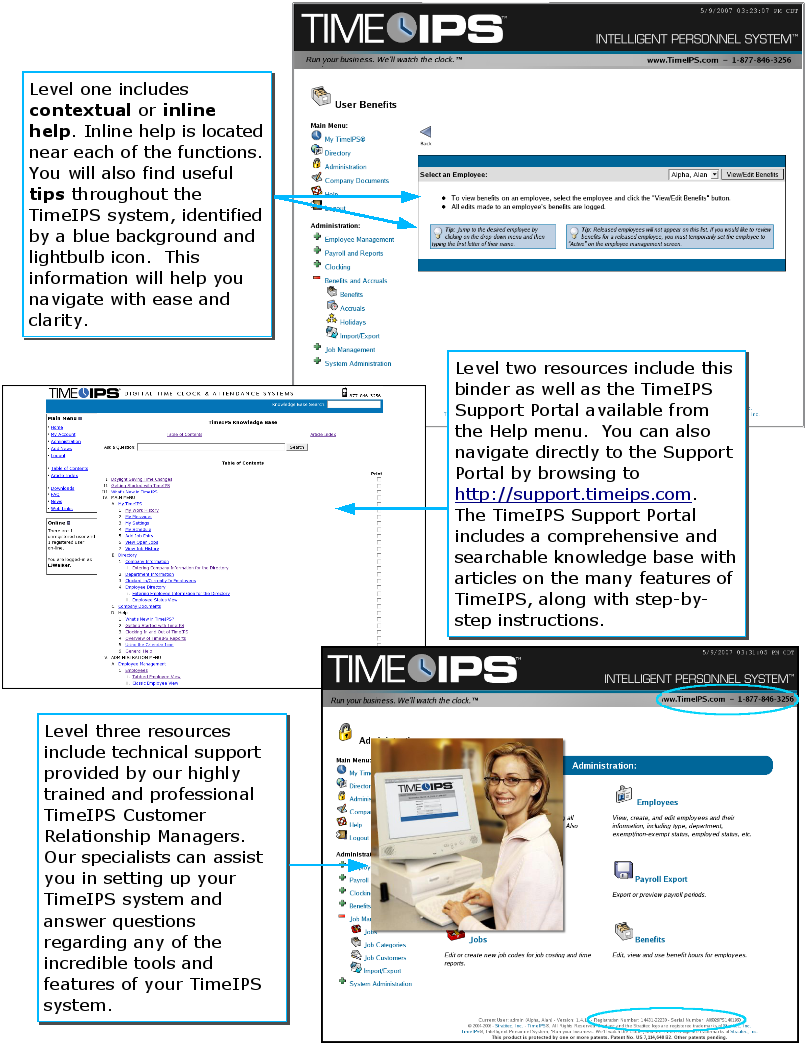 Level two: support.timeips.com
The TimeIPS Support Portal is an on-line support and information center.

http://support.timeips.com
The TimeIPS Support Portal includes the following helpful tools:
The Getting Started article provides information and links to step-by-step instructions regarding setting up and using your TimeIPS system.
The What's New article includes information about the many new features and enhancements to recent TimeIPS releases.
Use the Knowledge Base Search at the top right and the Knowledge Base will return a listing of the most relevant articles.

In addition, the following navigation tools are provided under the Main Menu at the top left to assist you in finding the information you need:
Tips on Searching
Search for help by entering keywords related to your issue. For example, if you want more information on running payroll, try typing "How do I run payroll?"
Level Three: TimeIPS Technical Support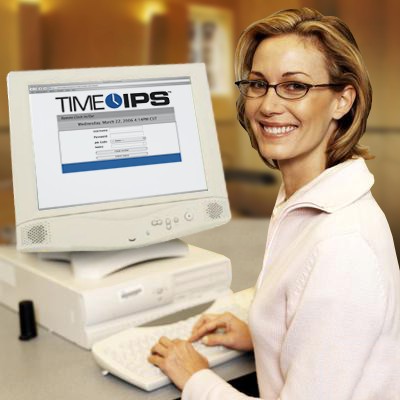 The TimeIPS Technical Support department is available Monday - Friday, from 8:00 AM - 5:00 PM CT at 877.846.3256 option 2 and by email at support@timeips.com.
The support number is also listed in your TimeIPS system's administrative pages. The automated phone system will prompt you to enter either your Registration or your Serial Number. Both can be found in the page footer of your TimeIPS administrative pages. Enter the * key in place of the dash or any letters.