---
Applies to versions: 3.1, 3.2
Benefits Request and Approval - Employee View
My Benefit Requests allows employees to view their benefits availability and request benefit time.

The Benefits Request and Approval module (IPSAPP) is required.
Using the left pane Main Menu » My TimeIPS, click on: My Benefit Request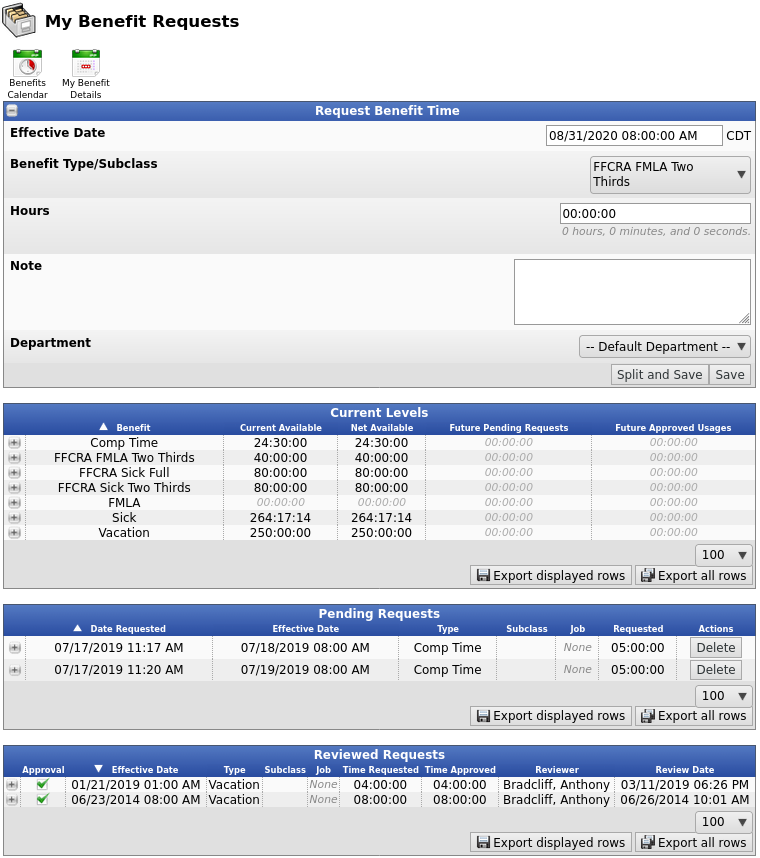 From the My Benefit Requests screen, employees can Request Time off as well as see the Current Benefit Availability, Pending Requests, and Reviewed Requests.
Request Benefit Time
For instructions on how to create a new Benefit Request, see the My Benefit Requests article.
Pending Requests
After a Benefit Request is made, it appears in the Pending Requests section until it's approved. The manager or administrator assigned to you will be notified that there is a request waiting for their approval.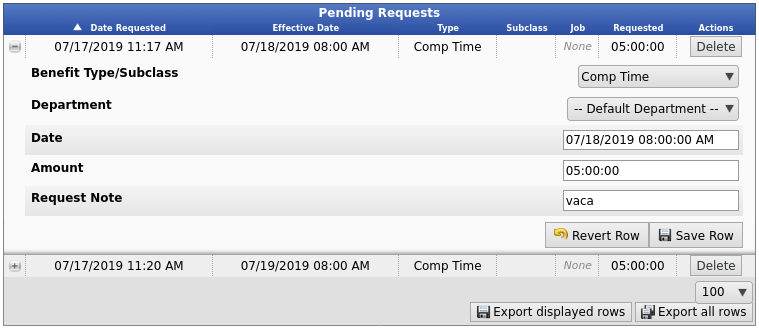 Reviewed Requests
After a Request has either been approved or disapproved, it appears in the Reviewed Requests section.

A red X appears in the Approval box if the request has been Disapproved.
A green check mark appears in the Approval box if the request has been Approved.
To View the Benefits Calendar
Click on the Benefits Calendar icon

at the top of the page.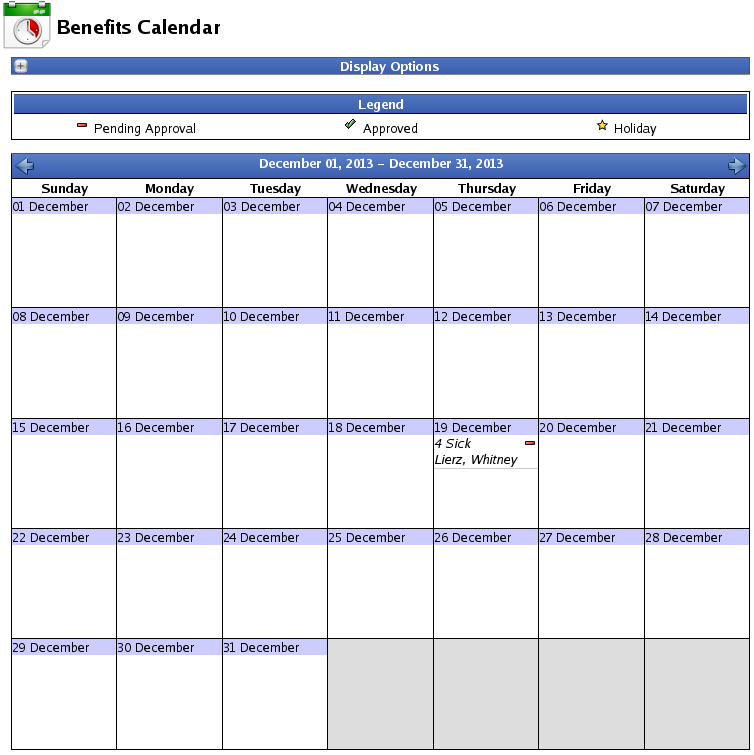 Display Options


Click on the + (plus) sign on the far left side of the Display Options bar to expand the window.
Customize the Date range, Name Format, how many Decimal Places appear in the Benefit Time, and the Employee or Group (visibility determined by permission level).
Click the Update Calendar button to view the changes.
To View Benefit Details
Click on the My Benefit Details icon

at the top of the page. See the Benefits article for more information.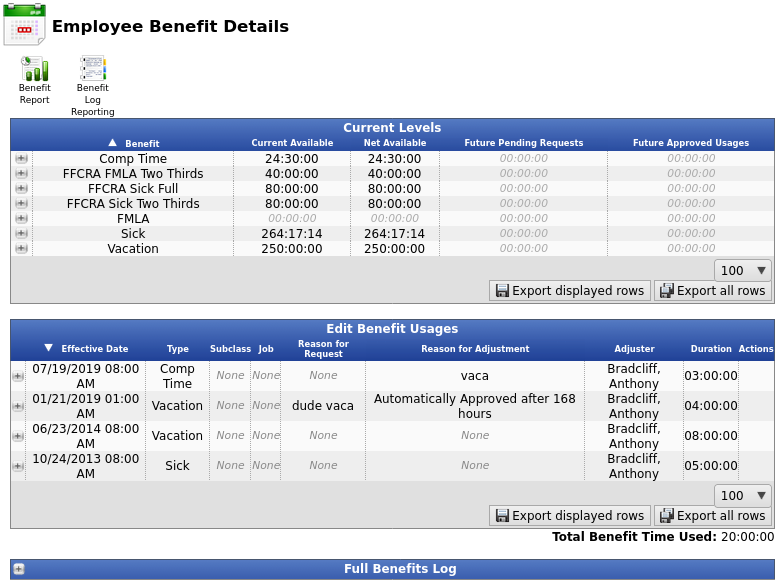 ©2004-2023 TimeIPS, Inc. All Rights Reserved - TimeIPS and the TimeIPS logo are registered trademarks of TimeIPS, Inc.
"Intelligent Personnel System" "Run your Business. We'll watch the clock." are trademarks of TimeIPS, Inc.
TimeIPS is protected by one or more patents. Patent No. US 7,114.684 B2.