Applies to versions: 2.0, 2.1, 2.2
Schedules Per-Hour Report
The Schedules Per-hour report provides a quick way to see employees who are scheduled to work on an hour-by-hour basis.
Using the left pane Main Menu » Administration, click on: Reports » Special Reports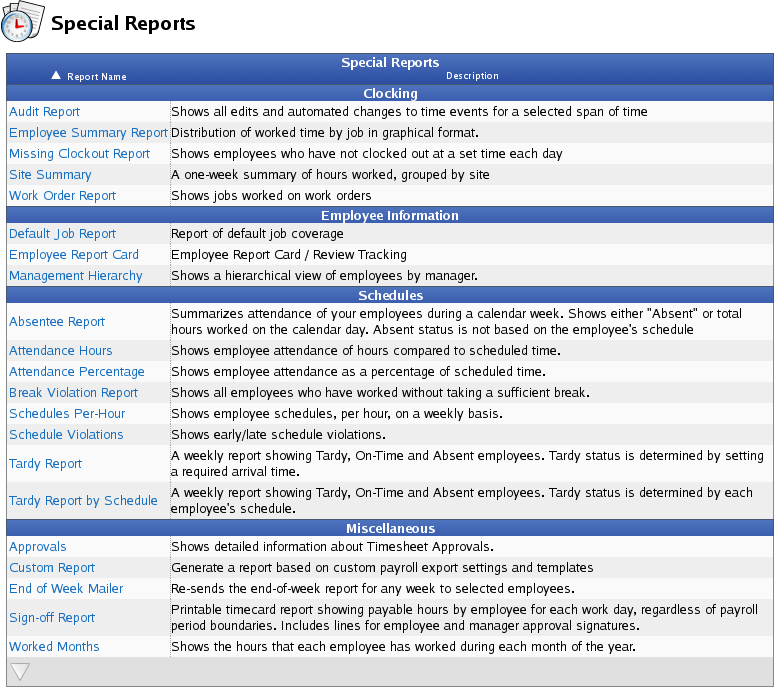 Special Reports provide information and data from the system beyond the standard Time Edit/Report. Select a report by clicking on the report name
Under Schedules, click on: Schedules Per-Hour







By default, the current week's schedule is displayed.


To view the PREVIOUS WEEK's schedule, click the blue arrow in the top left corner.
To view the NEXT WEEK's schedule, click the blue arrow in the top right corner.
Display Options







Optionally, Select an employee's presets for this page.

Select the employee from the drop down list.
From the next drop down list, select that employee's preset.

NOTE: A new preset can also be added by clicking the "Save Preset" button and saved as the default by clicking the "Make Default" button.
Choose to Group Results By either Date, Note, Manager or Organizational Unit.
To Show Unscheduled Employees, leave it on Yes, otherwise choose No.
To Show Inactive Employees, check the corresponding box.
Click the Display button to see the customized Schedule Per-Hour report.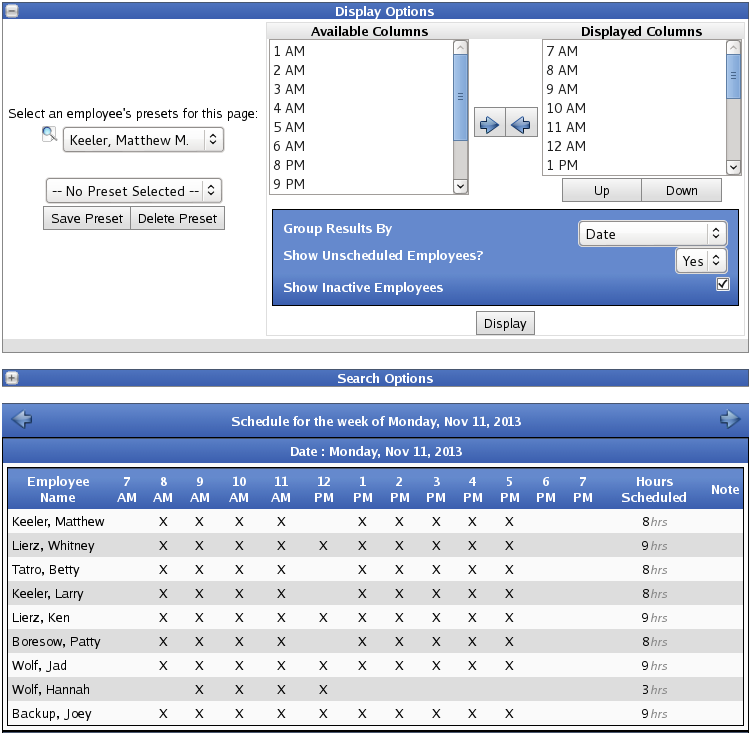 Search Options







To filter the report, enter a value in the Full Name, ID/Badge, and/or Note field(s).

NOTE: Use the * (asterisk) as a wildard. Fields left blank will not be used in filtering the list.
Click the Search button to see the filtered Schedule Per-Hour report.