---
Applies to versions: 2.0, 2.1, 2.2, 2.3, 2.4, 2.5, 3.0, 3.1, 3.2
ADP Accrual Export
The ADP accrual export functionality allows one to track benefit information in the TimeIPS system while still easily keeping one's ADP information accurate and up-to-date.
There are three modes for this export -- Replace Allowed / Set Taken to 0, Replace Allowed / Do Not Touch Taken, and Adjust Allowed / Do Not Touch Taken. When exporting using either of the Replace Allowed modes, only an ending date need be specified; otherwise, a date range will need to be supplied. Any mode will generate a total number of hours earned for each benefit type to be included.
Using the left pane Main Menu » Administration, click on: Benefits » Import/Export
Click on the ADP Export icon

at the top of the page.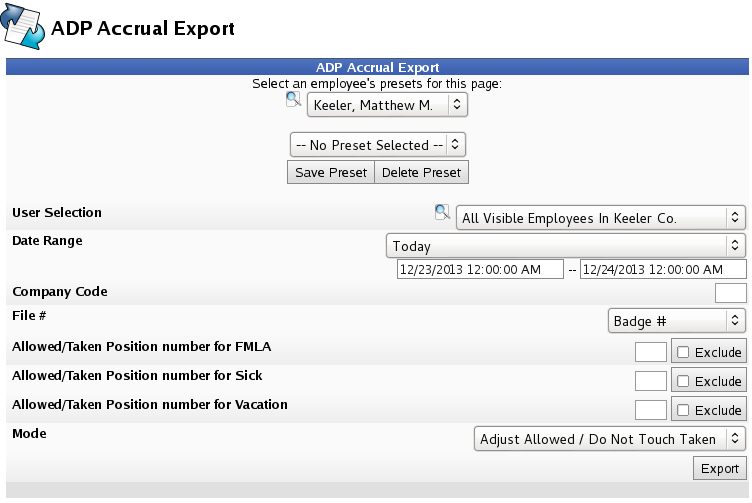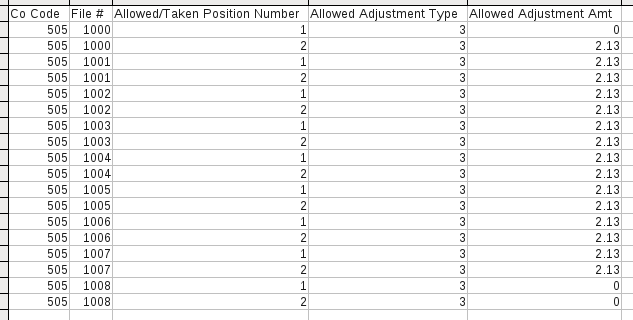 ©2004-2022 TimeIPS, Inc. All Rights Reserved - TimeIPS and the TimeIPS logo are registered trademarks of TimeIPS, Inc.
"Intelligent Personnel System" "Run your Business. We'll watch the clock." are trademarks of TimeIPS, Inc.
TimeIPS is protected by one or more patents. Patent No. US 7,114.684 B2.