---
Applies to versions: 1.4
Paychex Payroll Export - version 5.0
The Paychex Payroll Export generates a file that can be imported in to the Paychex version 5.0 payroll application and includes payroll events for the selected payroll period.
See Payroll Export for more information on Running Payroll.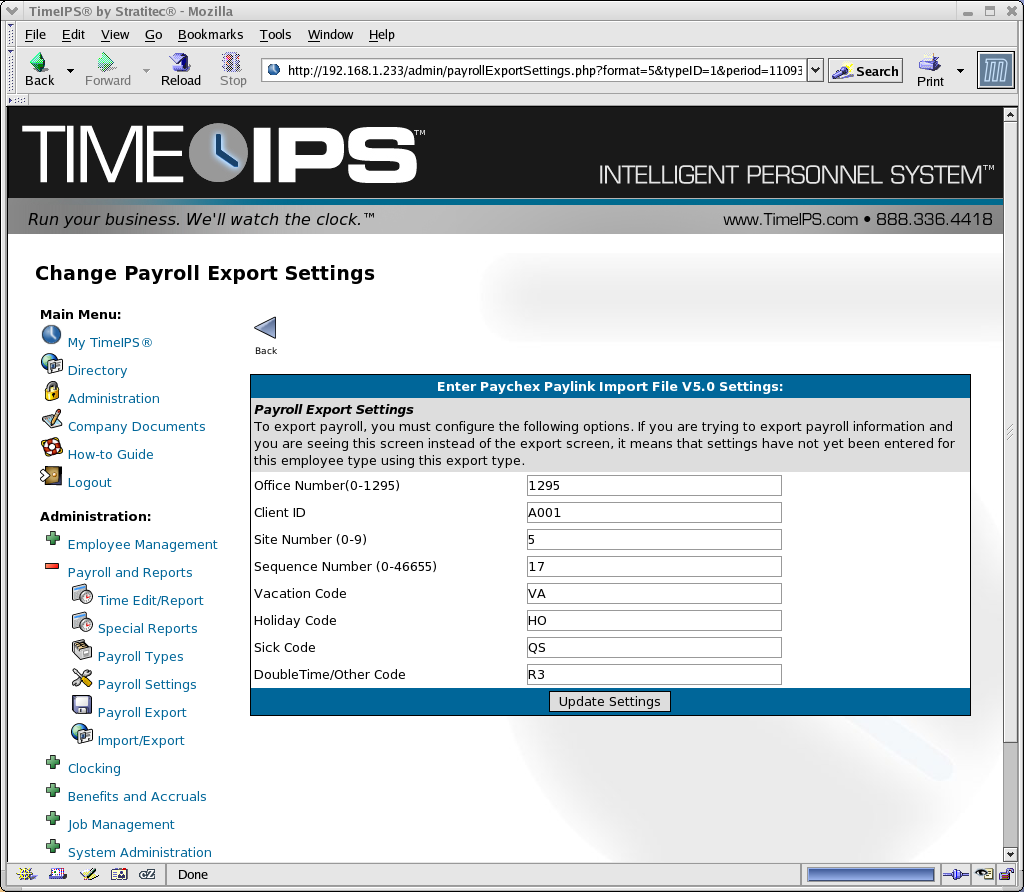 See Also:
Exporting Payroll (1.3, 1.4)
©2004-2019 TimeIPS, Inc. All Rights Reserved - TimeIPS and the TimeIPS logo are registered trademarks of TimeIPS, Inc.
"Intelligent Personnel System" "Run your Business. We'll watch the clock." are trademarks of TimeIPS, Inc.
TimeIPS is protected by one or more patents. Patent No. US 7,114.684 B2.